welcome you to enjoy and share the joy of music, to enrich your musical knowledge, and to meet inspiring fellow musicians through IOEF various exciting programs such as Orchestra & Ensemble Group Performances, Workshops presented by professional musicians, and Special Show that features well established groups.
Performances varies from young students to professional musicians, from school ensemble to traditional ensemble, from community orchestra to international groups.
This Livelife Registration Link is valid for all activities.
Please choose the pass you would like to get:
- Festival Pass (Minimum Donation Rp. 50.000/pax)
Includes the Opening Ceremony, all Group Performances, all Special Show, and all workshops at the festival during 13-15 September 2019 (exclude Gala Concert)
- Gala Concert Pass (Minimum Donation Rp. 50.000/pax)
Includes the Gala Concert of IOEF, held on 15 September 2019.
- Full Festival Pass (Minimum Donation Rp. 100.000/pax)
Includes all access to all programs mentioned above and IOEF merchandise.
Detailed festival schedule will be posted a month before the festival day.
For more updates, please follow us on Instagram @ioef_fest and Facebook page: facebook.com/ioefest
More info about the festival: www.ioefestival.com
Special Show Schedule:
Saturday, 14 September 2019
15:00 - 16:00 Canisius Wind Ensemble (Graha Bhakti Budaya)
17:15 - 18:00 Orkes Tiup Jepang Jakarta (Graha Bhakti Budaya)
Sunday, 15 September 2019
12:10 - 13:30 CLARQuinet (Teater Kecil)
13:10 - 14:40 Julia Zulus (Oboe) & Julia Stasevkij (Piano) (Teater Kecil)
15:30 - 16:30 Malaysian Philharmonic Youth Orchestra (Teater Besar)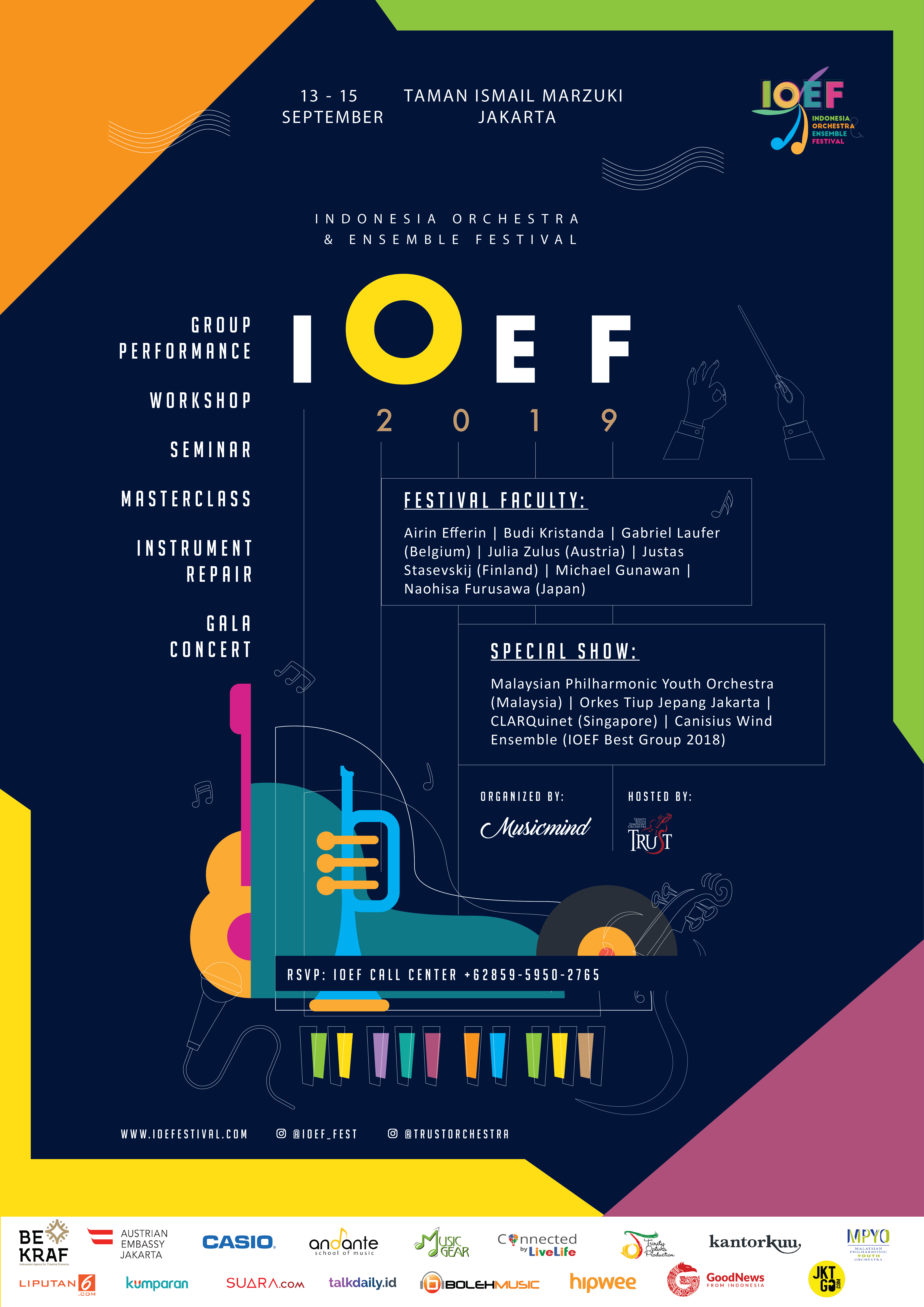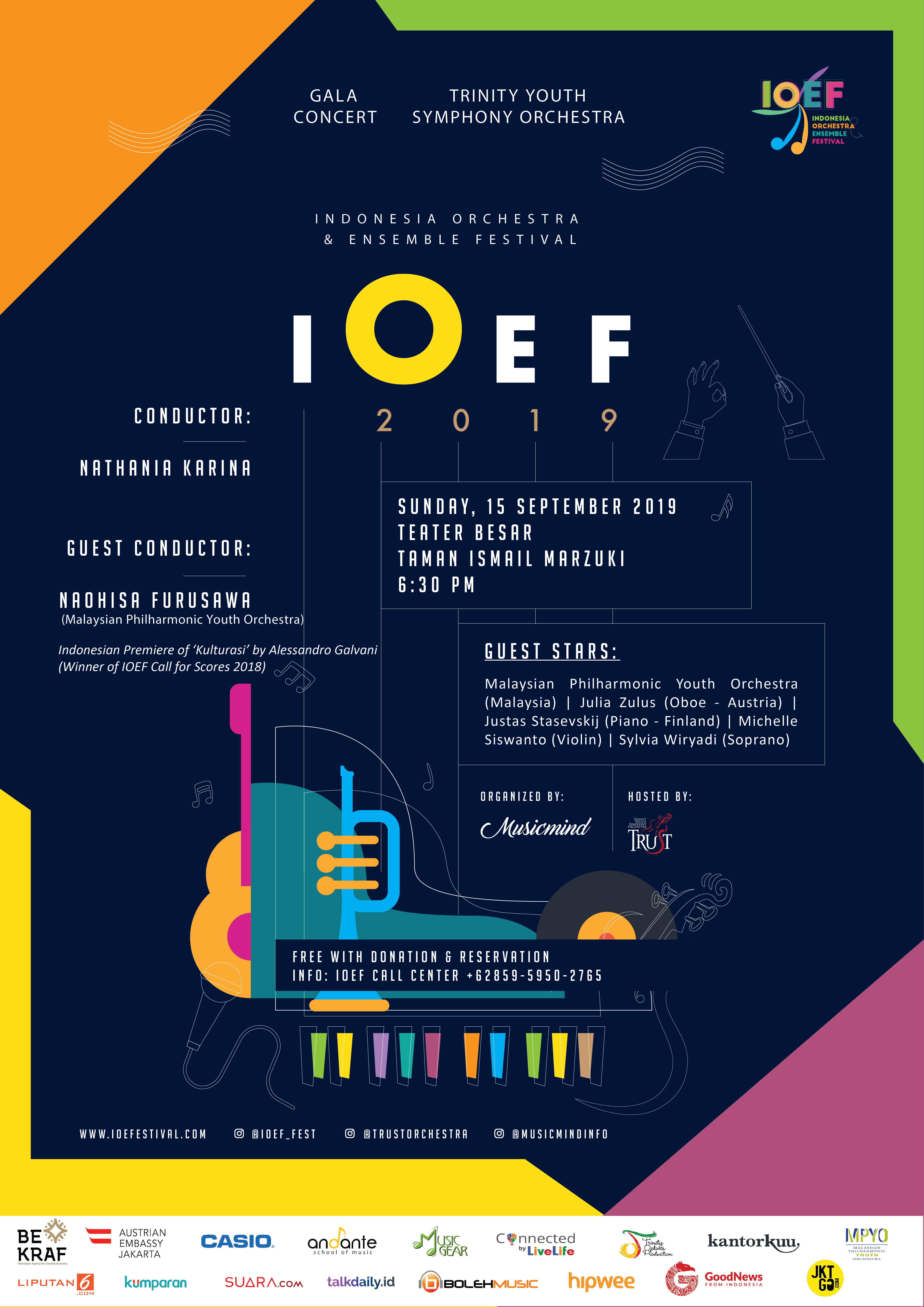 bit.ly/highlightioef2018