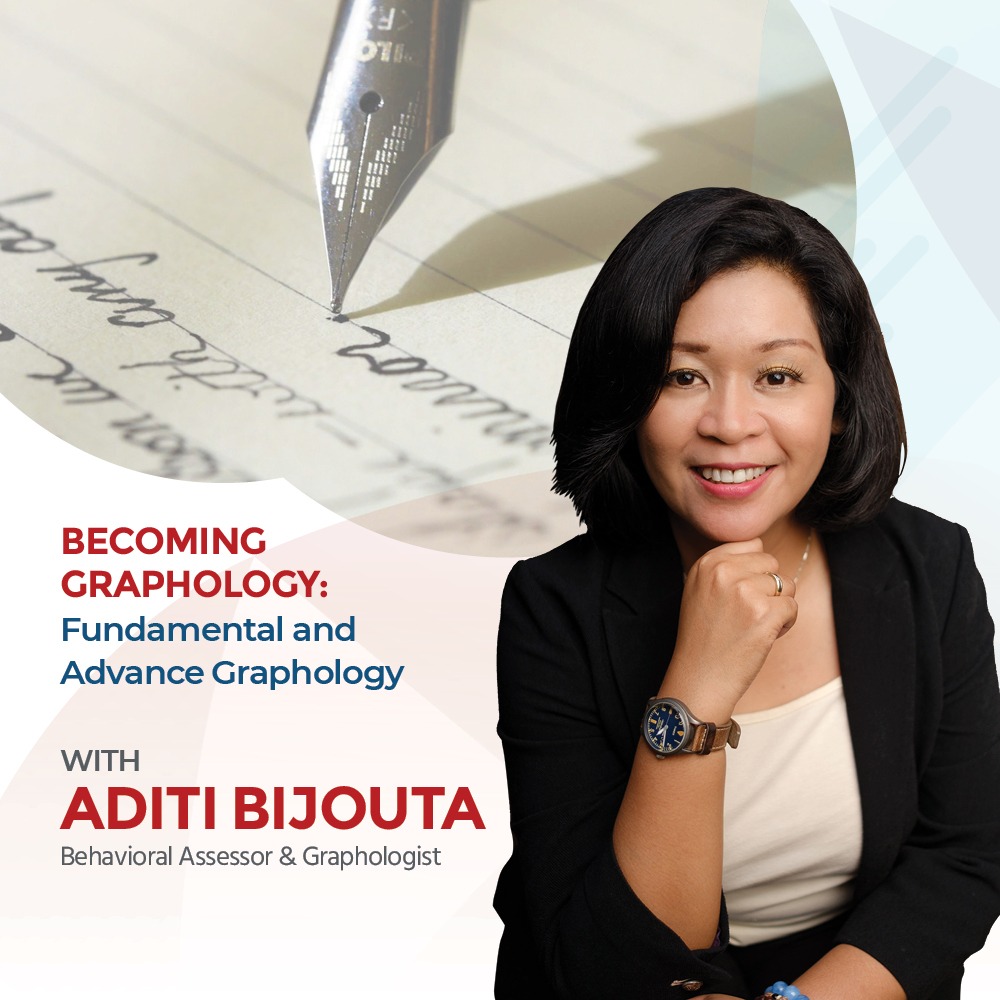 Learn How To Be A Professional Graphologist: The Fundamentals & Deeper Graphologist
Deskripsi
Hi Learners! Learn and discover what secrets handwriting reveals about people. Handwriting is brain-writing. This module explains all the fundamentals and deeper knowledge to be a professional graphologist. Excellent for experts in hiring employees, for parents, teachers, and business owners, and even dating.
What Will You Learn :
- Learn people personality through handwriting
- How to analyze handwriting in a general and holistic way
- You will be able to identify traits from many angles
- Gain insight into people's unconscious forces and understand their personality
- Choosing the right words and phrases which exactly describe the Negative Traits
- Learn the anatomy of handwriting and the meaning behind it, margin, slant, speed, pressure, space, print & cursive, the dimension of the letter, baseline, etc
Price Inclusive :
- Workshop materials
- Lunch
- Goodie bag
Certificate: E-Certificate
What Do You Need To Prepare :
- Pen & Notebook

Save the date and get eTicket now!
Terms & Conditions
The organizer is responsible for this activity, please read the description carefully before register or making payment.
LiveLife does not take responsibility for what happens during the activity, please ask the organizer if you need any clarification.
There is no refund for payment made, unless the organizer decides to cancel the activity.
Please login to livelive to check your payment status or registration status.