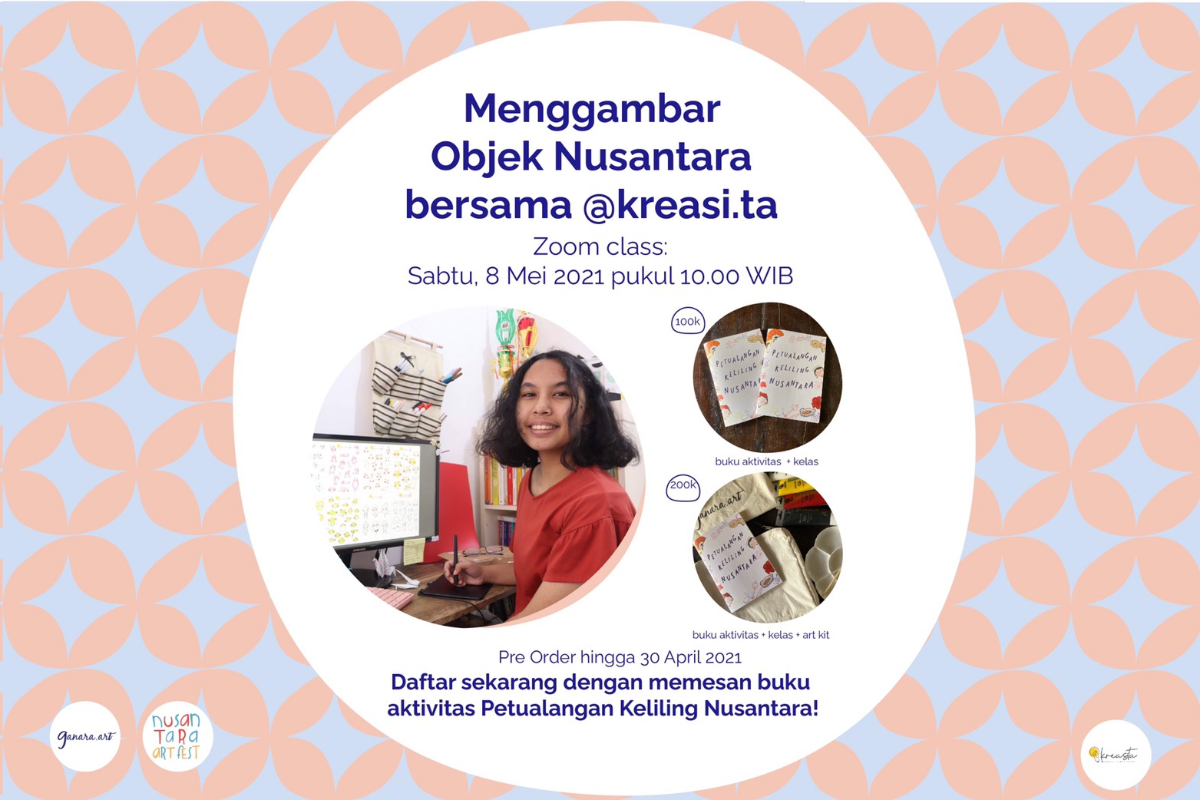 Kelas Menggambar Objek Nusantara x @Kreasi.ta
Deskripsi
Nusantara Art Festival mempersembahkan kelas menggambar objek Nusantara bersama dengan @kreasi.ta di hari Sabtu tanggal 8 Mei 2021 pukul 10.00 WIB. Dapatkan segera Buku Aktivitas "Petualangan Keliling Nusantara" yang juga berkolaborasi dengan @kreasi.ta, agar kamu dapat mengikuti kelasnya! Kita bisa belajar menggambar bersama dan tentunya mengenal lebih dekat kebudayaan yang ada di Indonesia.
Save the date and get eTicket now!
Terms & Conditions
The organizer is responsible for this activity, please read the description carefully before register or making payment.
LiveLife does not take responsibility for what happens during the activity, please ask the organizer if you need any clarification.
There is no refund for payment made, unless the organizer decides to cancel the activity.
Please login to livelive to check your payment status or registration status.