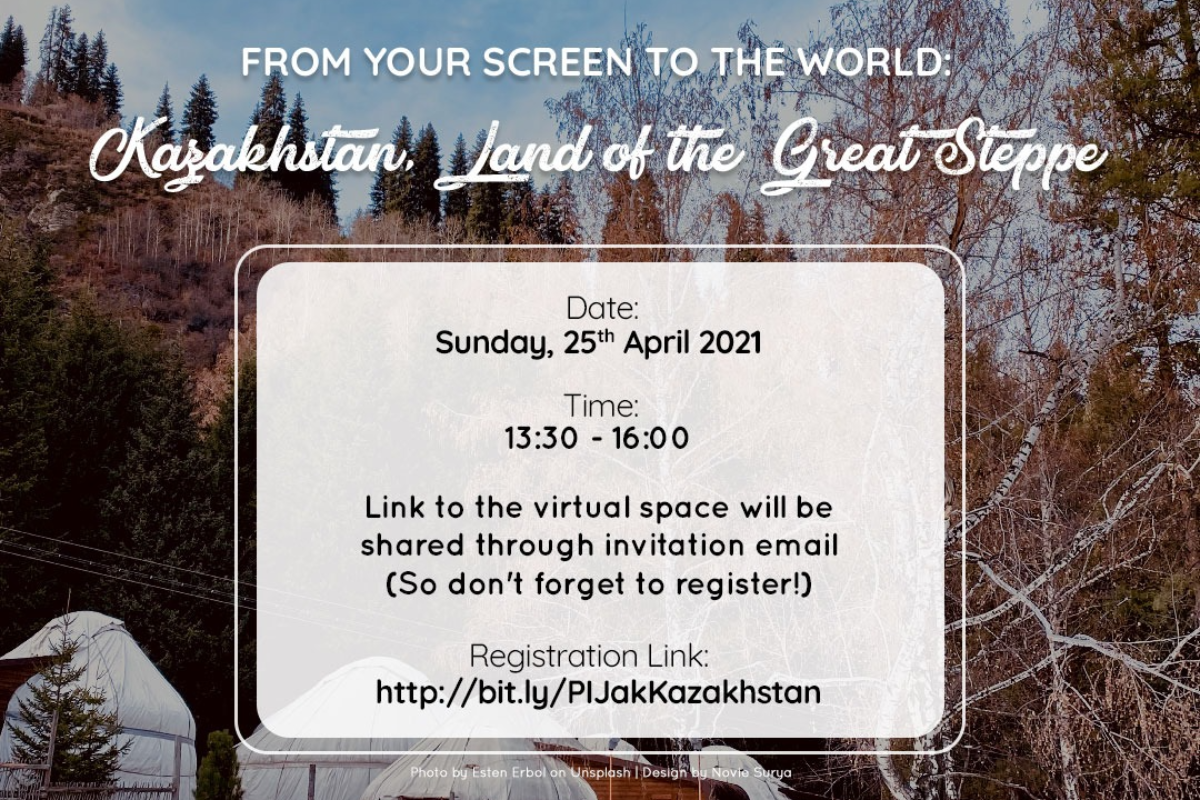 From Your Screen to the World: Kazakhstan, Land of the Great Steppe
Deskripsi
Dear Language Enthusiasts,
What do you know about Kazakhstan?
We might know that this Central Asian country used to be a part of USSR until its dissolution in 1991.
Or that the capital used to be Almaty and the current capital is renamed from Astana to Nur-Sultan in honor of their former president, Nursultan Nazarbayev.
But other than that what else do you know?
In this meetup, our friend from Kazakhstan, Aray Akhmetzhanova, will come and share her country's culture and language to us!
Come and join us!

Virtually!
Available Languages:
English, Dutch, German, French, Spanish, Italian, Russian, Japanese, Korean, Mandarin Chinese, Thai, Farsi, Arabic, and Turkish